HYDE PARK
A COMMUNITY'S UNRELENTING PURSUIT FOR ENVIRONMENTAL JUSTICE
ABOUT this film
In Hyde Park, an African American community in Augusta, Georgia, residents fall ill from industrial contaminants. Surrounded by seven industrial facilities and without funds to relocate, citizens-turned-activists pursue justice with a grit that will inspire thousands of U.S. communities facing environmental racism.
Back in the 1940s, this land had been set aside for African Americans, who under Jim Crow laws could only purchase property in designated areas. Hyde Park's original settlers filled this soil with their hopes and dreams –they built their own homes, they planted elaborate gardens, and they worked in nearby factories.
Most importantly, they believed they were constructing a legacy to be passed down for generations. Fifty years later, residents discovered their soil was contaminated with lead, arsenic, creosote and other heavy metals. They also began documenting a range of unusual local health problems. However, because Hyde Park was surrounded by seven industrial facilities, pointing the finger at any one polluter was impossible.
We started documenting this story over sixteen years ago. Why are these residents still living in a toxic neighborhood, 25 years after discovering they had been polluted, and after so many have been sick or died? Why had the government not stepped in to help these low-income, tax paying homeowners? How did this neighborhood become contaminated in the first place? Why is environmental racism still alive and well in the US, in 2017? What keeps residents from giving up? How does the story of Hyde Park affect all of us, regardless of race, class or creed?
We interviewed multiple federal, state and local officials, as well as academic experts, and asked them these questions. No one could give us a satisfying answer. Meanwhile, residents continued to develop health problems and people died early and of rare conditions. They refused to give up their fight for relocation.
In 2011, the City of Augusta announced that it would use tax revenue to raze Hyde Park and create a flood control pond in its place. They promised to provide residents with new homes and to "make them whole". We returned to Hyde Park to film this process. The relocation took over seven years. In September 2016, we filmed the first community gathering since the final relocation.
The story
The contamination is what initially brought us to Hyde Park 19 years ago, but it's the people that have kept us coming back. This tight knit devout community is resilient, charismatic and warm. Their strength and perseverance is contagious and inspiring. They have gifted us with insight into ourselves and enriched our perspective on humanity.
After extensive interviews with residents, government officials and medical professionals for over a decade, we share the story of Hyde Park through the eyes of three families within the community.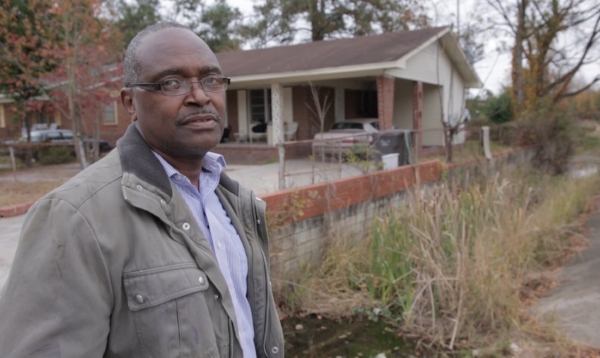 The Kimble Family Many members of the family worked for one of the neighborhood's main contaminators, Southern Wood Piedmont. Mr. Kimble had many stories to tell about the plant's unethical practices and the free, chemically treated wood from the plant the Kimble's used to burn in their fireplace. Four Kimble family members have died from rare cancers and one child was born with major birth defects.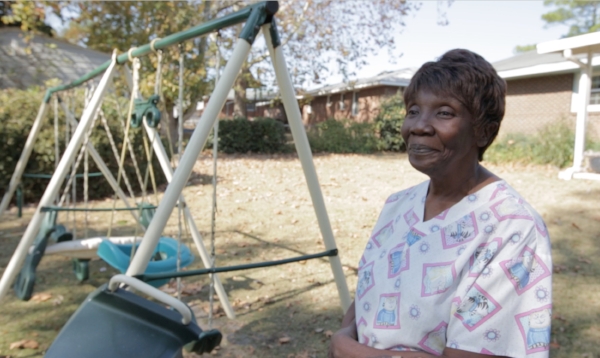 Viola Striggles lives in the family home her grandfather built with his own hands on nights and weekends. At 10 years old, Viola's daughter was diagnosed with a rare cancer of unknown origin. Her son suffered from severe asthma, greatly limiting his childhood experiences.
Mrs. Eunice Jordan was a teacher and the neighborhood Cub Scouts leader. Two of her sons suffered from chronic asthma. Unwavering in her fight for justice and her community, she is a fearless activist who is both passionate and charismatic.
Why this film matters
Hyde Park is a groundbreaking documentary spotlighting the deadly, but often ignored, problem of environmental racism. Of all racial inequalities in the U.S. today, one that is often overlooked, but is perhaps most insidious, is environmental injustice—the fact that blacks are more than twice as likely as whites to live in neighborhoods with uncontrolled toxic waste. Throughout the last twenty-five years, study after study has confirmed this statistic. Environmental racism is pervasive.
FILMMAKERS
Michelle Hansen
Director, Producer
Michelle Hansen is an award winning filmmaker and public speaker with more than twenty years of experience in the film industry. She received a B.B.A. in Finance from the University of Iowa and was a Financial Analyst for Charles Schwab after university. Following an extensive trip to India and Nepal in 1996, Michelle was inspired to pursue her passion for artistic endeavors and activism in the film industry. As a world-traveling producer, she has led film crews throughout Europe, Asia, South America, and Australia. In 2006, Michelle produced the award winning documentary Speed and Angels. (official selection of ten major film festivals, winner of three best documentary awards and three audience choice awards).
Michelle is a public speaker in the non-profit world as well as academia and has moderated events such as an "Art as Activism" panel at NewCo SF. She is also a member of the Board of Directors of the trailblazing San Francisco contemporary arts institution, ODC.
In 1999, Michelle's long time friend, Melissa Checker, was conducting research to complete her PhD in Cultural Anthropology at NYU. After hearing about Melissa's work with the Hyde Park community in Augusta, GA, Michelle was intrigued. She set out with a film crew to document the situation and realized their story needed to be told. She has been filming the community on and off for over 18 years.
Dr. Melissa Checker, PhD
Consultant, Author Polluted Promises
Dr. Melissa Checker is the Hagedorn Professor of Urban Studies at Queens College and a faculty member in the PhD Program in Anthropology at the Graduate Center. Her research focuses on environmental justice, urban sustainability in the United States, the social justice implications of the green economy and grassroots activism. She is the co-editor of the forthcoming volume, Sustainability in the Global City: Myth and Practice (Cambridge U Press, 2014). Her book, Polluted Promises: Environmental Racism and the Search for Justice in a Southern Town (NYU Press, 2005) won the 2007 Association for Humanistic Sociology Book Award and was a finalist for the Julian Steward Award and the Delmos Jones and Jagna Sharff Memorial Book Prize. She also co-edited (with Maggie Fishman) Local Actions: Cultural Activism, Power and Public Life (Columbia U Press, 2004), and has authored a number of academic articles and book chapters as well as articles for popular magazines and newspapers. She is currently conducting ethnographic research on extended struggles and strategies for environmental justice in the U.S. South, and on the relationship between environmental justice activism and sustainable policies and practices in New York City. She was a founding co-editor of the "Public Anthropology Reviews" section of American Anthropologist.
Polluted Promises by Dr. Melissa Checker tells the story of Hyde Park's struggles and grassroots activism. The book speaks to the fact that even in the post-civil rights era, race and class are still key factors in determining the politics of pollution. It is required reading for many social science curriculums in the academic world and can be found in over 200 domestic and international universities.
Andrew Gersh
EDITOR
Andrew Gersh is an award winning, two time Sundance Documentary Edit and Story Lab Fellow editor based in Berkeley, California. His work has been Emmy® nominated, appeared on PBS, ABC, MSNBC, National Geographic, Discovery, Turner Broadcasting, the BBC and Channel 4, UK and in theaters worldwide. His documentary REAL BOY, won the Karen Schmeer Excellence in Documentary Editing Award at the 2016 Independent Film Festival Boston (IFFBoston 2016), and the James Lyons Editing Award For Documentary Feature at the 2016 Woodstock Film Festival. His film The Revolutionary Optimists was awarded the Hilton Worldwide LightStay Sustainability Award at the 2013 Sundance Film Festival and was also nominated for a 2014 News and Documentary Emmy® Award.
Other recent work includes SPARK: A Burning Man Story, premiered at the 2013 South by Southwest (SXSW) Film Festival and was the opening-night film of the 2013 San Francisco DocFest, Ask Not (San Francisco International Film Festival, MoMA NY, PBS' Independent Lens), Daddy Don't Go (DOC NYC, Cleveland International Film Festival, STARZ Network) and Ready, Set, Bag! (Los Angeles International Film Festival).
Bart Nagel
Cinematography
Bart Nagel is primarily a portrait photographer who has been snapping the digerati, artists, authors, and random and interesting people of the Bay Area since 1989. Since 2013, he has dabbled in video, working on documentaries on Robert Bly, Nils Cline, and Japanese internment camps. He has a long held interest in social justice issues which propelled him to Georgia when his friend Michelle Hansen called.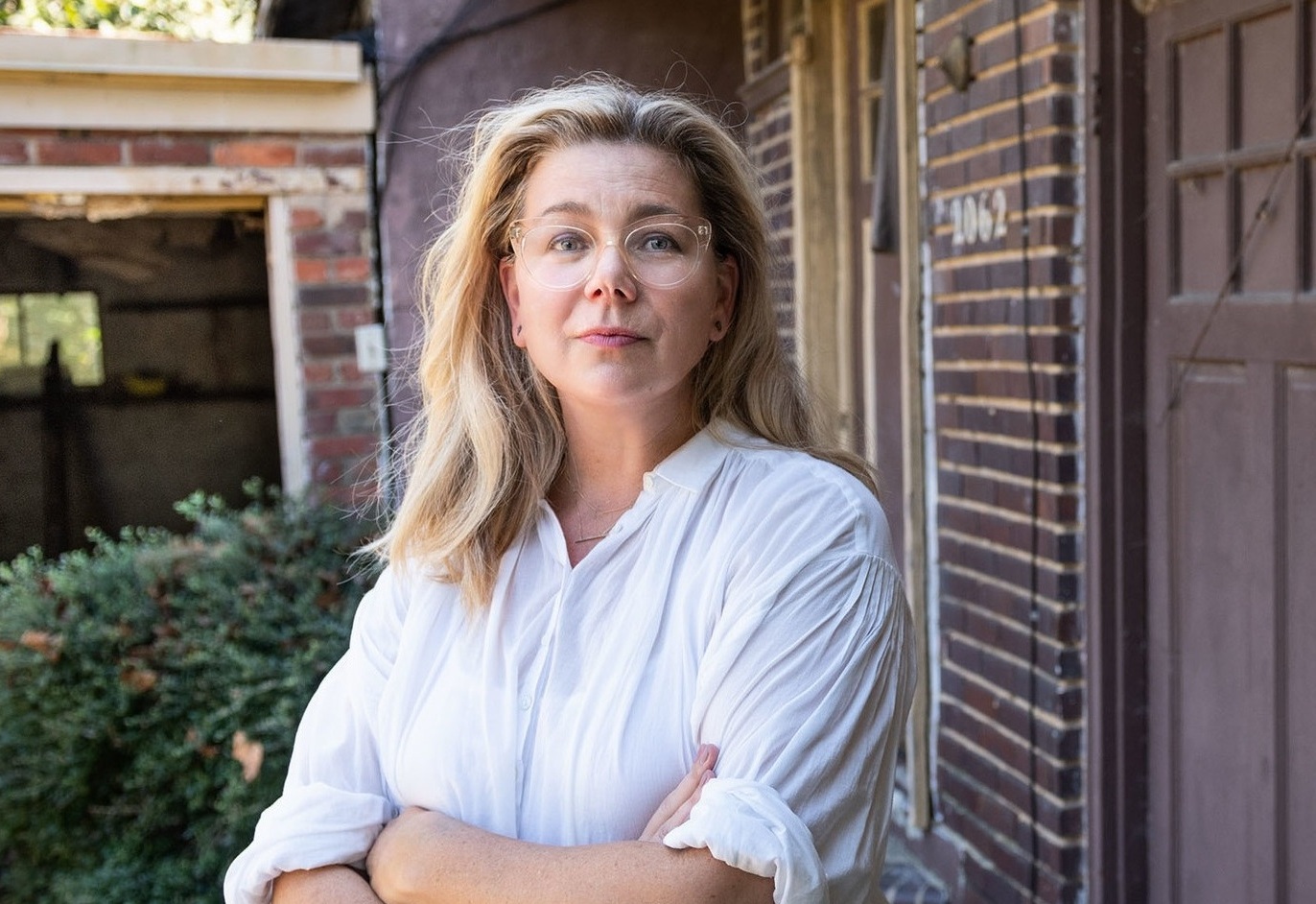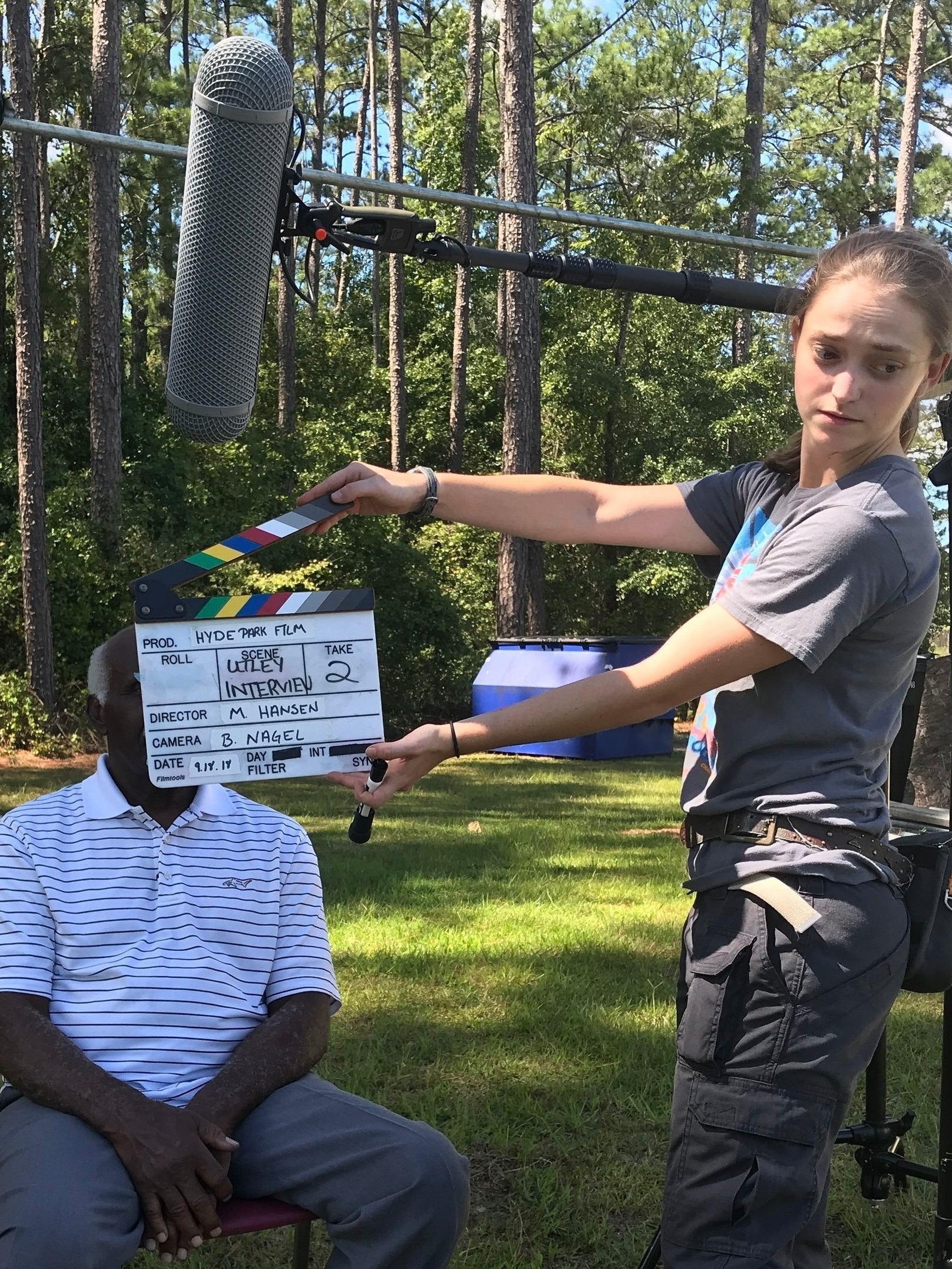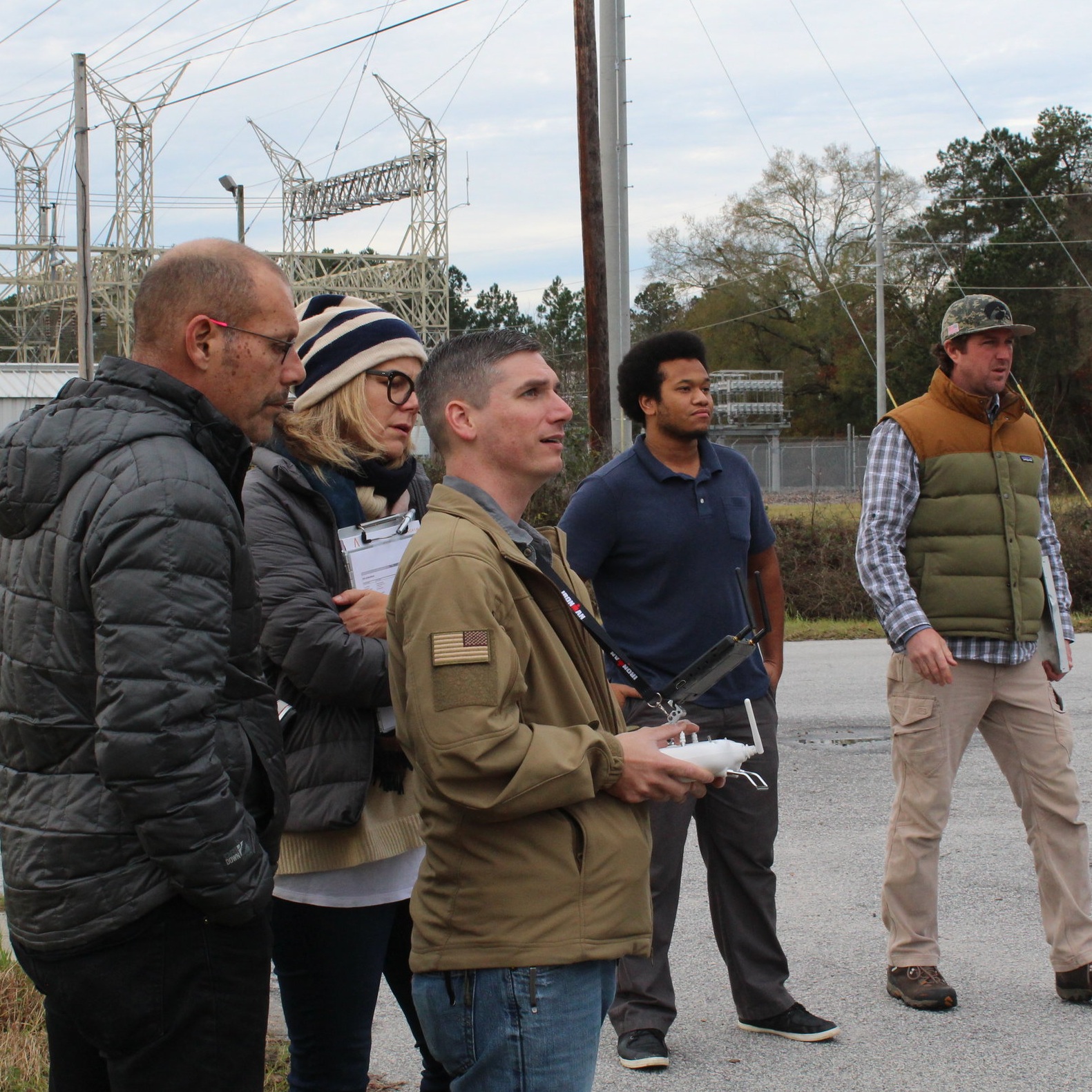 Donate
Help us tell the Hyde Park story. We are currently in post production and in the process of raising finishing funds. Our goal is to raise $265,000 for final editorial, music/sound design, graphics and color correction.
We were honored to be a recipient of SFFILM's fiscal sponsorship program and are now delighted to be sponsored by Women Make Movies. These sponsorships allow all donations made to be tax deductible. If you would like to make a donation, please click on link below.
https://www.wmm.com/sponsored-project/hyde-park/
THANK YOU FOR YOUR SUPPORT.
Contact the Hyde Park Team